Meaty Lion's Mane Steak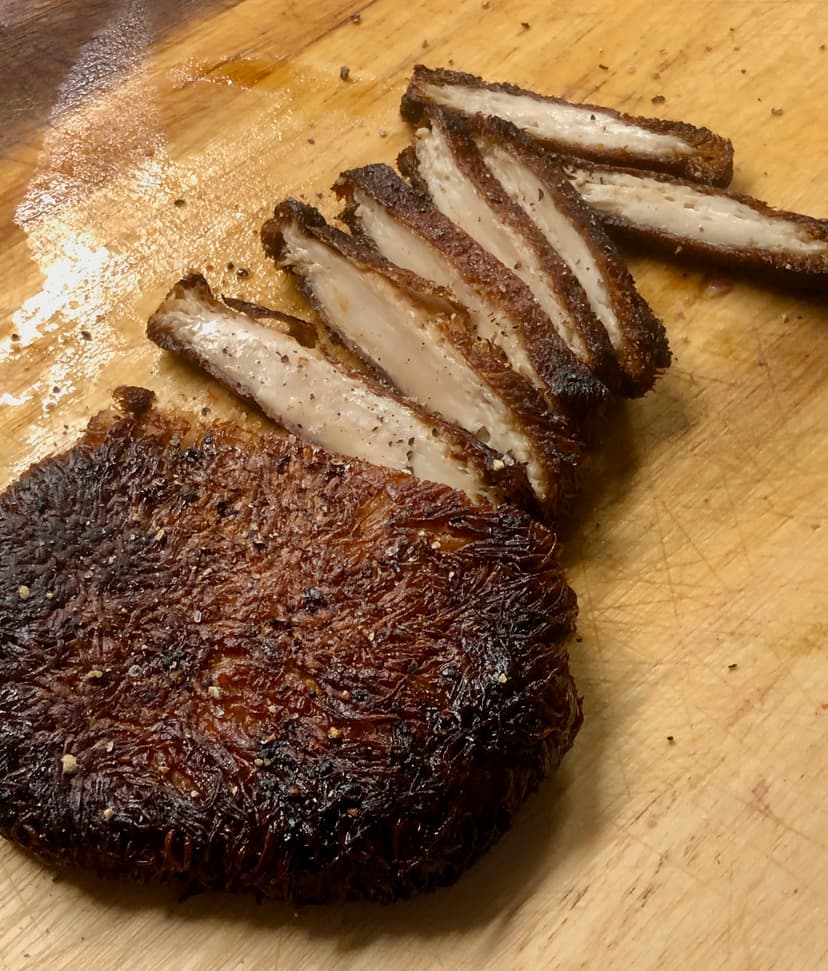 Meaty heaven!
For all those who want to give up meat, but not the flavor.
Step 1
Preheat your oven to 200°C. If you have a grill, feel free to preheat it instead.
Step 2
Add 1 Tbsp of oil to your ovenproof pan. If you don't have one, that's fine - you can just transfer the steaks to a baking tray before putting them in the oven later. Add your mushrooms and let them cook for 1-2 minutes on each side over medium heat.
Step 3
Now, slightly turn up the heat, take another pan (or something heavy) and press your Lion's mane heads down. Let the mushrooms cook for 2-3 minutes on each side. You may want to use oven mitts or a kitchen towel to press down the mushrooms to not burn yourself. You'll notice they'll release lots of water - that's what we want.
Step 4
Now add another tablespoon of oil to the pan and sauté your mushrooms for another 2-3 minutes on each side under the second pan.
Step 5
Now add your butter, sprinkle half a tsp of spice mix on each side, and let cook both sides for another minute or two without the additional pan.
Step 6
The last step! Put your mushrooms in the oven (if you're not using an ovenproof pan, transfer your steaks to a baking tray) for 10 minutes. If you're using a grill, place your mushrooms on the grill for about 3-5 minutes on each side.
Enjoy!
If you like, sprinkle on some extra spice mix before serving and voilà! We like to serve it with classic BBQ sides: corn, potato salad, ... :)
Ingredients
2 Lion's Mane heads
2 Tbsp vegetable oil
1 Tbsp butter (can be swapped for an additional Tbsp of vegetable oil)
1 tsp Meat Lover spice mix from Kitchen Stories (or a spice mix of your choice)
Preparation Time
5 minutes