Smoky BBQ mushrooms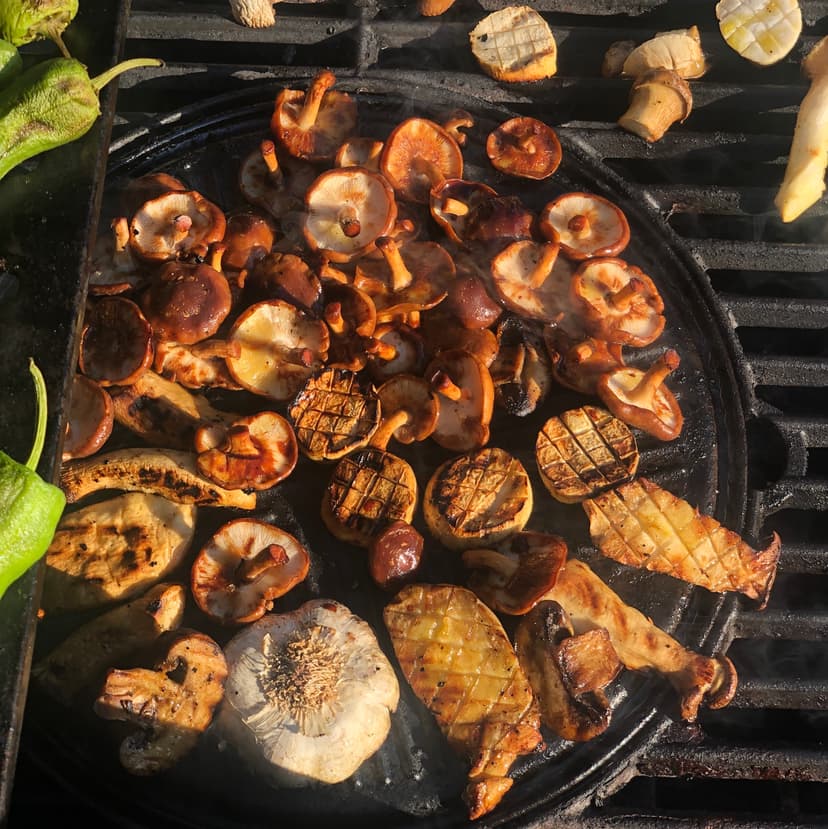 A smoky and savory BBQ delight!
Veggie and tired of eating salad at your friends' BBQs? No more - check out this super easy recipe.
Step 1
Mix together soy sauce, agave, Sriracha, your spices and the liquid smoke in a large bowl.
Step 2
Add your mushrooms to the marinade and let them sit for about 30 min. If you use King Oyster mushrooms we recommend to slice them in tw lengthwise or into a scallop-like shape (see picture).
Step 3
All that's left to do is to place your mushrooms on the grill! We recommend about 3 min on each side.
Ingredients
400 g mushrooms of your choice (we used King Oyster and Shiitake)
100 ml soy sauce
2 tbsp honey or agave
1 tsp paprika powder
1 tbsp Sriracha (optional)
1/4 tsp liquid smoke (optional)
Preparation Time
15 minutes