Sweet and Sticky Shiitake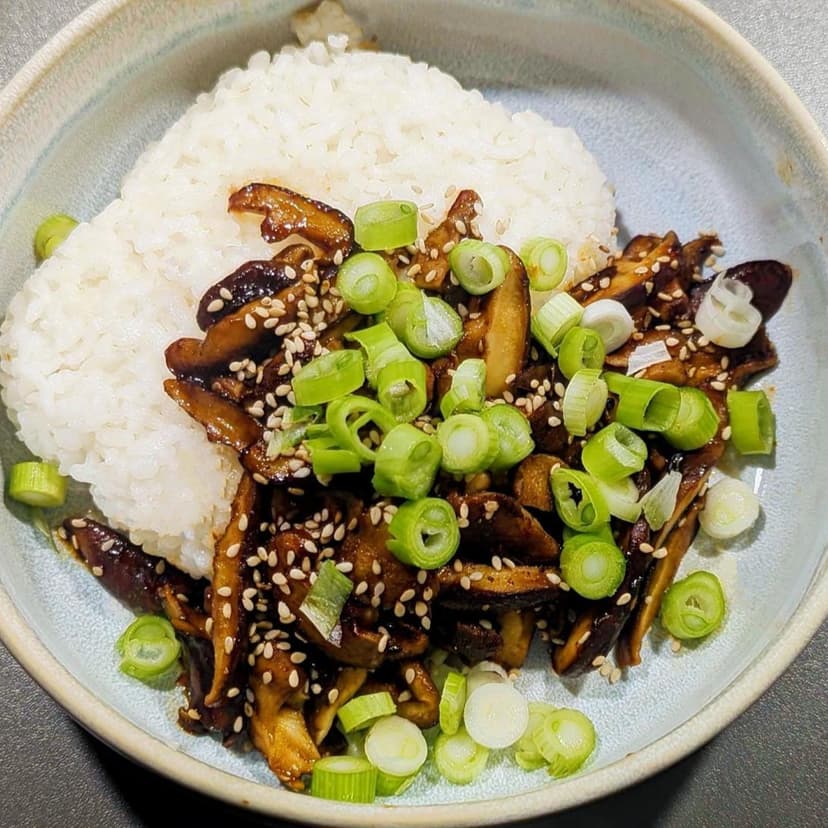 So umami!
This recipe is quick, easy, and packed with flavor. The perfect weeknight dinner!
Step 1
Chop your mushrooms into slices and fry them in some vegetable oil over medium heat until they have released all the moisture and are beginning to brown, about 5-7 minutes. Remove from the pan and set aside.
Step 2
Then add the soy sauce, sesame oil, rice vinegar, chilli sauce, cornstarch mixture, and brown sugar to the pan and let it cook, stirring constantly, until the sauce has thickened a little, about 2 min.
Step 3
Add your mushrooms back to the pan for about a minute and stir them until they are covered in the sauce. We like to serve it with rice and spring onions.
Ingredients
400 g Shiitake
2 tbsp vegetable oil
1 tbsp sesame oil
1 clove garlic
3 tbsp brown sugar
50 ml tamari or soy sauce
2 tbsp rice wine vinegar
2 tsp chili sauce (optional)
1 tsp cornstarch mixed with 1 tbsp water
Preparation Time
10 minutes