Pulled Oyster Burger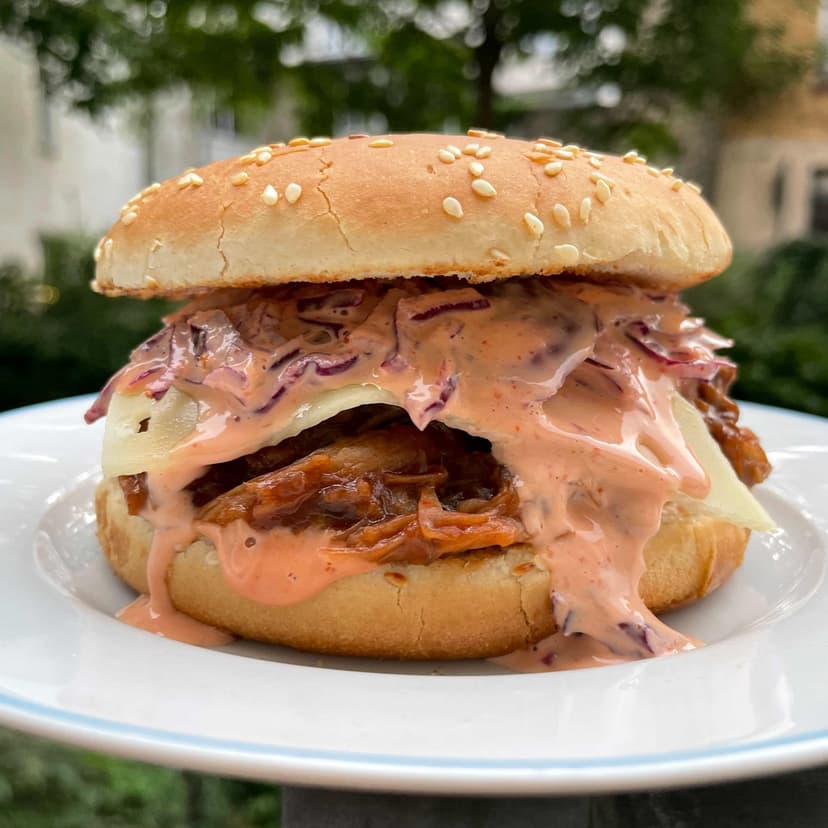 The perfect meat alternative for pulled pork: Oyster mushrooms!
Oyster mushrooms have an incredible texture that resembles slow cooked pulled pork using the right recipe.
Step 1
Prepare the coleslaw: Simply mix all the ingredients together and let it sit while you prepare the mushrooms.
Step 2
Time to prep your mushrooms: With a fork, shred the mushrooms until they resemble pulled pork. Place your mushrooms so that you can see their gills, then place your fork on the stem and pull downwards. Repeat this process until you only have strips and no whole mushrooms left.
Step 3
Prepare the sauce: Mix together equal amounts of Ketchup, soy sauce, tomato paste, Sriracha, and agave (or a sweetener of your choice). Add some paprika and garlic powder to your liking and mix again.
Step 4
Next, fry your mushrooms in a pan with some oil or butter on medium- to high heat until all the water has evaporated. Then add all the sauces, fry for another minute or two, and you're done!
Step 5
All that's left to do is assemble! We recommend the following order: First mushrooms, then cheese, then coleslaw (+ a little extra ketchup and mayo on your bottom bun).
Ingredients
For the pulled mushrooms:
400g of Oyster Mushrooms
2 Tbsp of BBQ Sauce
2 Tbsp of Ketchup
1 Tbsp of Soy Sauce
1 Tbsp of Sriracha (optional if you like it spicy)
For the coleslaw:
2 handfuls of red cabbage
2 Tbsp of Mayonnaise
1/4 lemon or lime
A sprinkle of salt
1 Tbsp of Sriracha (again optional)
Other ingredients:
Burger buns
Some oil or butter for frying (we recommend something neutral in flavor like sunflower oil)
Your favorite sliced cheese
Preparation Time
10 minutes
Did you know?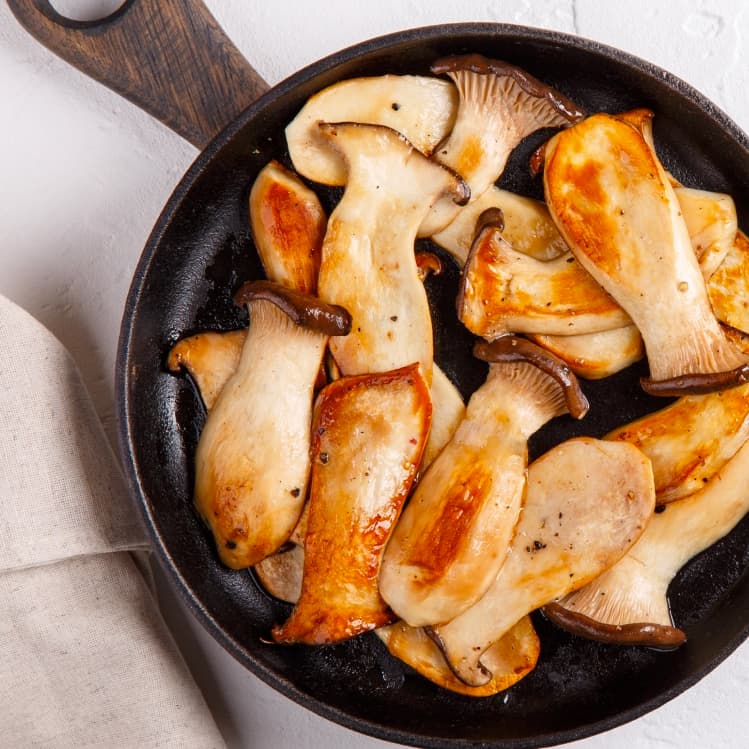 Fungi Fun Facts
Make sure to cook your mushrooms
Because of their tough cell walls, raw mushrooms are difficult to digest. This makes it tricky for your body to extract their nutrients. Cooking them breaks down their cell walls and allows your body to absorb their nutrition.